Note
Machine dependent characters may cause garbling by using symbols such as circled numbers and Roman numerical. Please prevent from using them.
All information in the syllabus, except Contact Information and Internal Information, will be accessible to the general public.
Although "Contact Information" won't be accessible to the public, do not describe your personal information such as home address, telephone number.
Input procedure
Then, log in using your ICU Net ID, and click "Login ".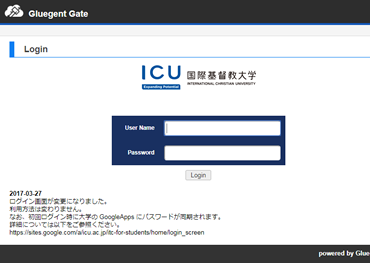 2. Click "icuMAP".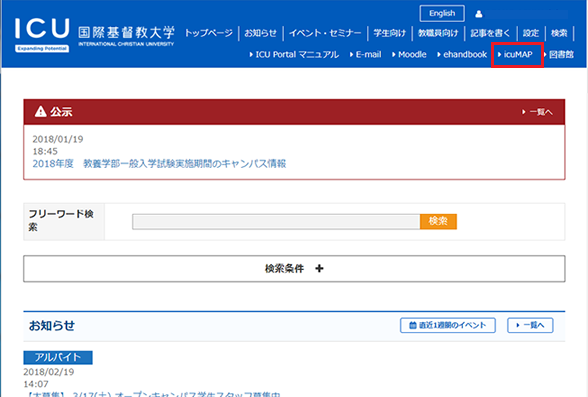 3. Select "AY"or "TERM" and click the "Search" button, then your course will show up.
Click on the course to enter the syllabus.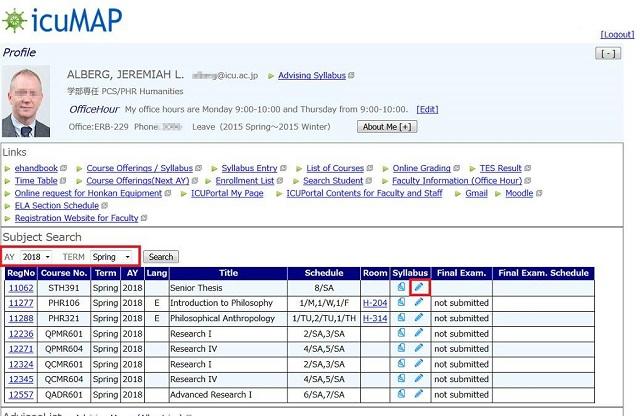 Input screen (example)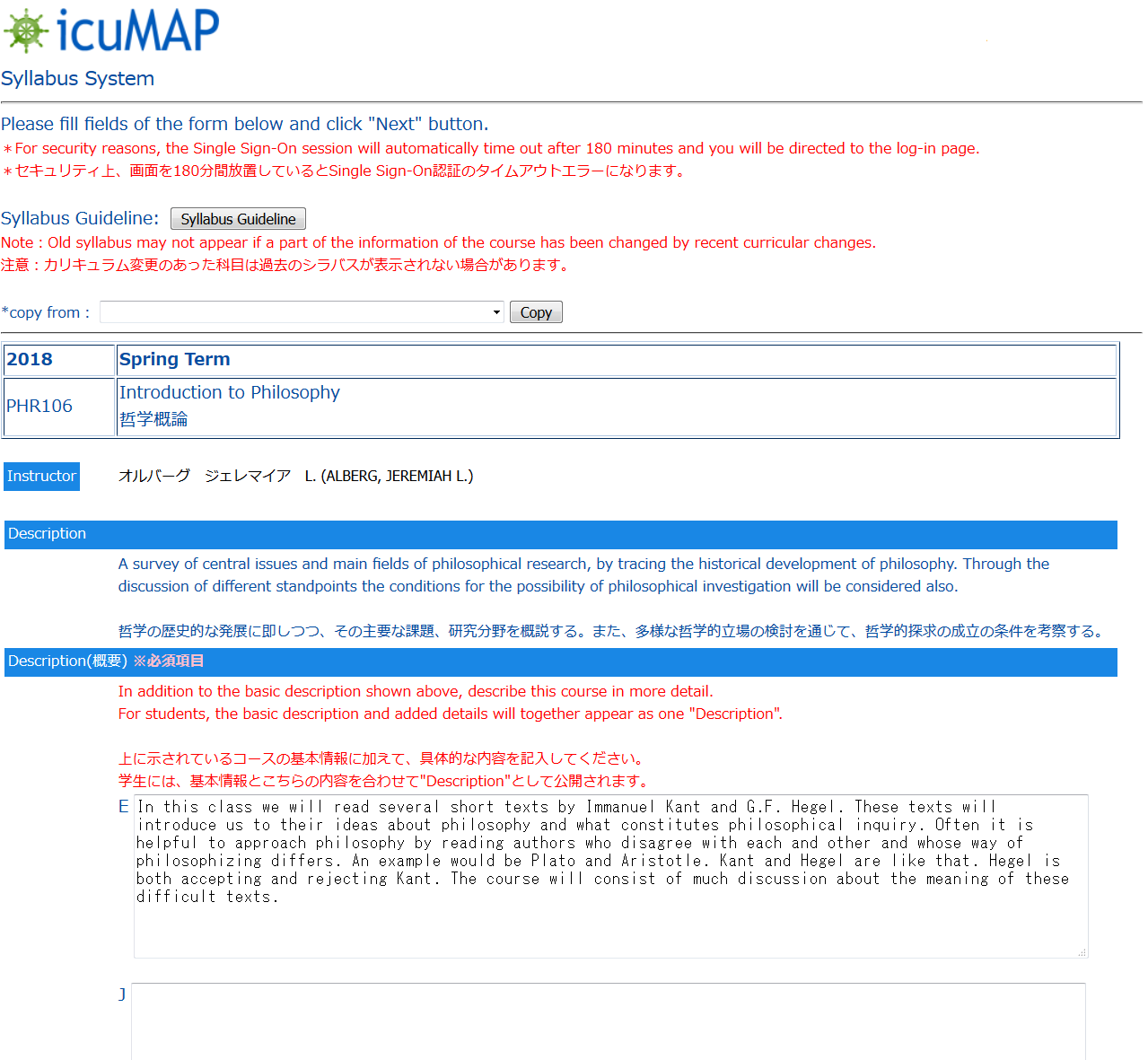 4. Fill in the form and click the "Next" button.
※Please note: if you don't enter the required fields, an error message will be displayed.
5. If there are no problems, click the "Publish" button. If you want to edit the description, click the "Back" button.
If you have difficulty in uploading your syllabus or have some questions, please contact CTL Office(ctl(at)icu.ac.jp).
※Please change (at) in e-mail addresses to @ on sending your e-mail to contact.