Apr. 3, 2016
[LED235] Recording of Mock Lessons on an iPad and Providing Feedback via Google Drive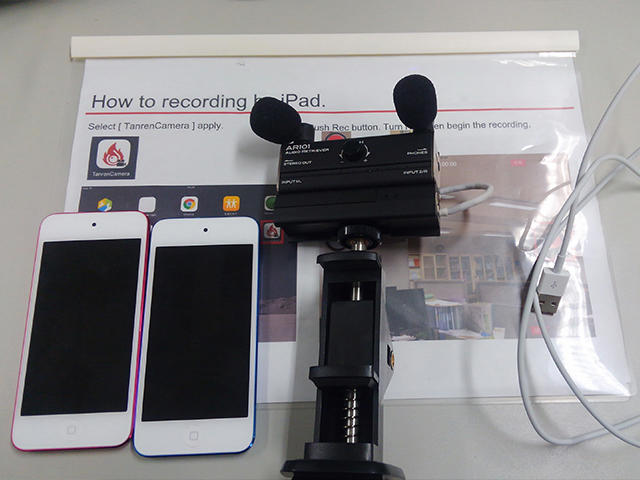 Mock lessons were recorded on an iPad for "Teaching Methods in English", a course on English language education in junior and senior high schools. Feedback to students was provided via Google Drive.
Previously, mock lessons had been recorded using a video camera borrowed from the help desk, and DVDs had been created to share feedback with students afterwards.
Using Google Drive to upload and share the recorded mock lessons on the spot enabled the instructor to provide feedback quickly while protecting the students' personal information.
| | |
| --- | --- |
| Course Instructor: | Akiko FUJII |
| Course Title: | LED235 Teaching Methods in English (Eigo-ka) III |
| Term: | 2016 Spring |
| Enquiry: | The instructor wanted to be able to record mock lessons in class and share feedback with the students. So far, she had been recording lessons using a video camera borrowed from the help desk to create DVDs to share with the students. |
| Support: | Presentations were recorded using an iPad app, uploaded to Google Drive, and shared with students. |
| Tools: | iPad, tripod, Google Drive |
| Reference: | FD Newsletter, vol. 21, no. 2 |