Community Service-Learning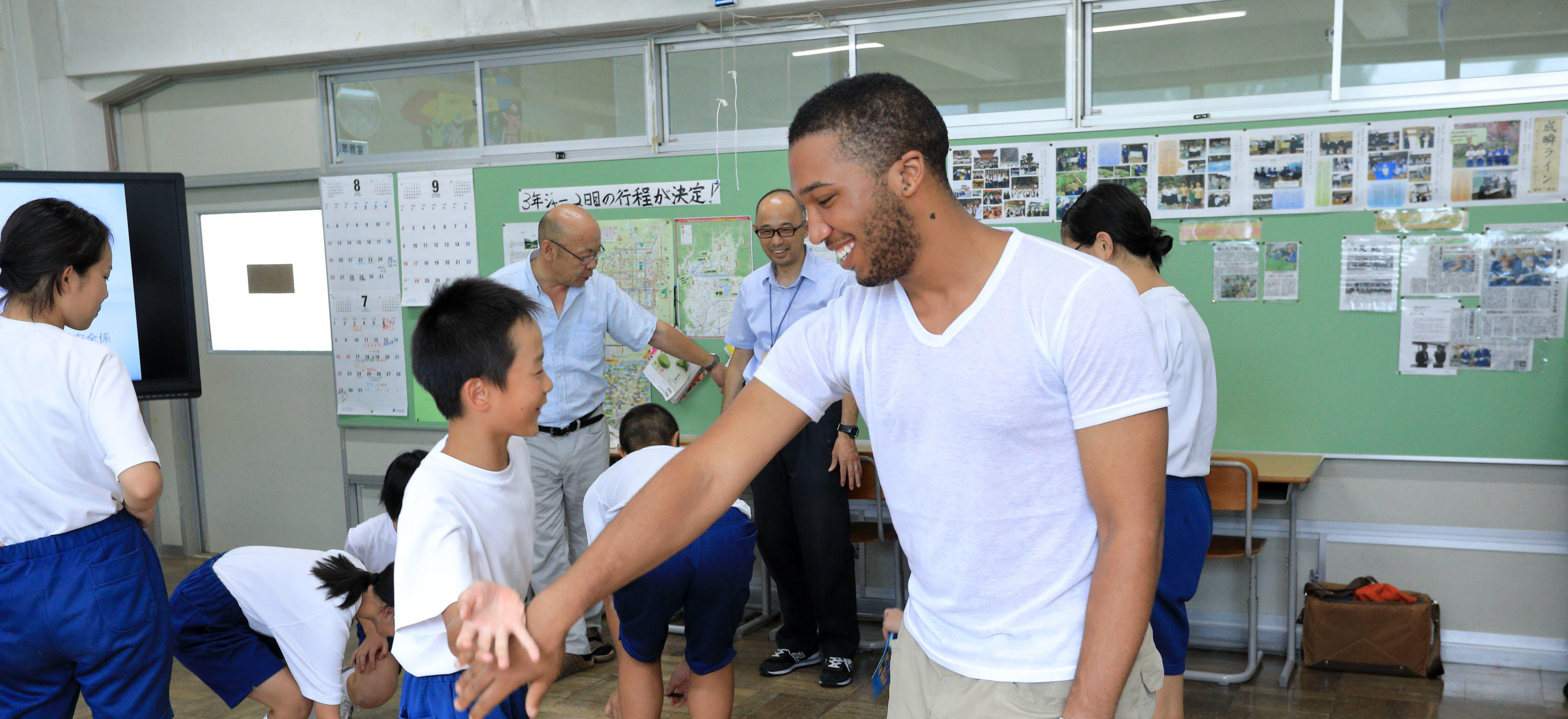 The Community Service-Learning course started in 1999. Students engage themselves in service activities at domestic NPO and NGO, public organizations, and local communities in Japan. Students have regularly worked at partner institutions. Students are also encouraged to explore new service sites that meet their interests by negotiating with host organizations on their own. Both custom-made and regularly-conducted Community Service-Learning offers excellent opportunities to gain deeper insight into Japanese society.
ICU's Partner Organizations
Dochavengers (Gojome Town, Akita)
Dochavengers is a community development group consisting of people from the town and immigrants. Our goal is to find solutions to various issues, such as population decline, aging, lack of skilled workers, migration and settlement, which are difficult for the government to solve as an organization and too heavy a burden for individuals.
Activities : Community Building, Community Development, Place Building, AIR, Vacant House Utilization, Coworking Space Management, Closed School Office Management, Business Support.
Tenryu village(Nagano)
The village is located in the southernmost part of Nagano Prefecture with a population of just over 1,200. It is a mountain village with one of the highest proportions of elderly people in Japan (over 60%), and there are 39 villages scattered throughout the village. There are no traffic lights or convenience stores in the countryside, and the suburbs are only an hour's drive away.
Activities :Activities in a kindergarten , an elementary school and a junior high school , History lesson by volunteers, tea picking and harvesting, etc.
Nagasaki Foundation for the promotion of peace (Nagasaki city, Nagasaki)
Nagasaki Foundation for the Promotion of Peace is a public interest incorporated foundation that conducts various peace promotion projects aiming at the abolition of nuclear weapons and the realization of world wide peace. It conducts peace projects with subsidies from the city of Nagasaki, and is also entrusted by the national government with the operation of the National Peace Memorial Hall for the Atomic Bomb Victims. Service-Learning students mainly participate in "Youth Peace Volunteer" and "Youth Peace Forum" conducted by the Nagasaki Peace Promotion Association and also engage in activities such as "Training at Nagasaki University" and volunteer work a t Nagasaki Atomic Bomb Museum. Students also participate in Peace Memorial Ceremony on August 9th as part of the Youth Peace Forum activities. In addition to holding A bomb survivor talks, A bomb exhibitions, and peace lectures, it also provides peace training for young people, including guides to A bomb sites and A bomb museums, volunteers to read A bomb accounts, and nurturing A bomb survivor family members and exchange witnesses.