International SL Testimonials
Union Christian College, India
One of the best parts of this activity was the activity on religious understanding. We learned in advance that in Kerala, other religions are tolerant of each other, and through fieldwork we were able to examine our own questions about why they are tolerant and what makes Kerala different from other states. We were mainly exposed to a lot of Christianity culture, specifically by a visit to clergy training school and attending Sunday worship services. Among them, the service activity through music called Musical Evening gave me many opportunities to communicate with many UCC students, clergy, and people who are excellent musicians, and I was able to think deeply about the power of music and the ideal form of religion, not only my own opinion but also how the local people perceive the music and religion. Also, by living in the dormitory, I was able to hear the true situation and real voices of India.
One thing that impressed me during the activities was that everyone had something they were confident about. At the local elementary schools and schools for the blind, children showed off their strengths in singing, drawing, Braille, etc. without a trace of embarrassment. When I asked the UCC students how so many people could do so many things with such confidence, they replied, "Even if it's not perfect, sharing what you love to do with others makes you and those who are watching happy. When I was told this, I realized that I myself was bound by the stereotype that I should not show others unless I am perfect to some extent. I was able to reaffirm that in order for people to live happily, not only economic development, national development, etc., but also the existence of a society that recognizes one's identity is indispensable.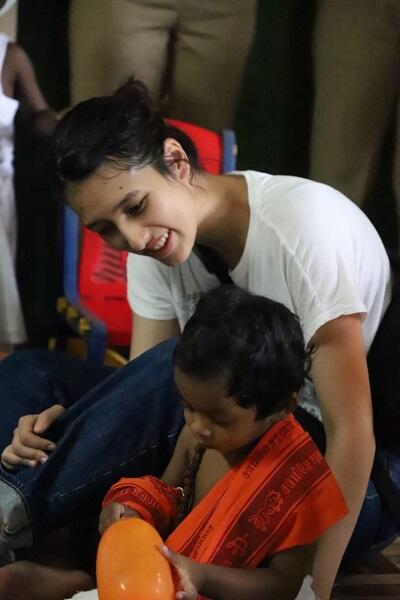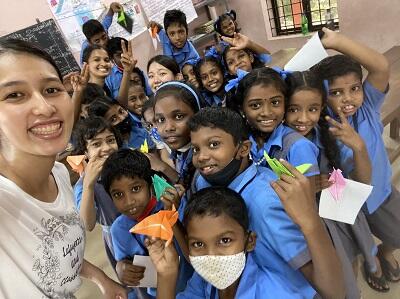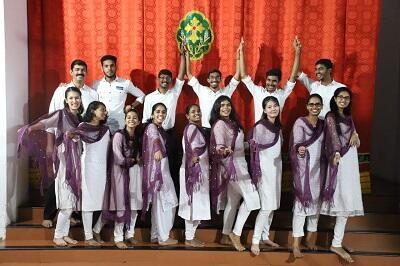 Lady Doak College, India
I was very happy to get to know Lady Doak College students who supported us as volunteers, as the program structure allowed us to spend weekends together and visit service sites together. The most memorable experience of this service-learning program was the main activity at the elementary school. Although we had limited time, we deepened our understanding of the school by talking a lot with the students and teachers, and we kept searching for what we could do, even though there was no set activity that we had to do. I was also very happy to be able to deepen exchanges with the students by actually visiting the school every day and interacting with them. The townscape of India, which is completely different from that of Japan, was also very memorable.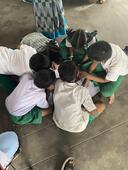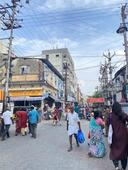 Silliman University, Philippines
Memorable moments were when a girl at the facility told me "I miss my mother," and when we talked about family, a number of children said, "I want to complete my family." I heard the voices of the hearts of children who wanted to experience the warmth of family but could not because their families had been torn apart for some reason. It is difficult for me to work directly with these children's families, but my desire to contribute to restoring or rebuilding the happiness that has been taken away from them has been strengthened. I believe that the experience of being in contact with children in a foreign country, the Philippines, who have a painful past of poverty and abuse, is an experience only service-learning can provide, not sightseeing tours. Sometimes it was painful to learn about the children's past, but seeing with my own eyes that such children exist in the world made me seriously think about what I could do to help them.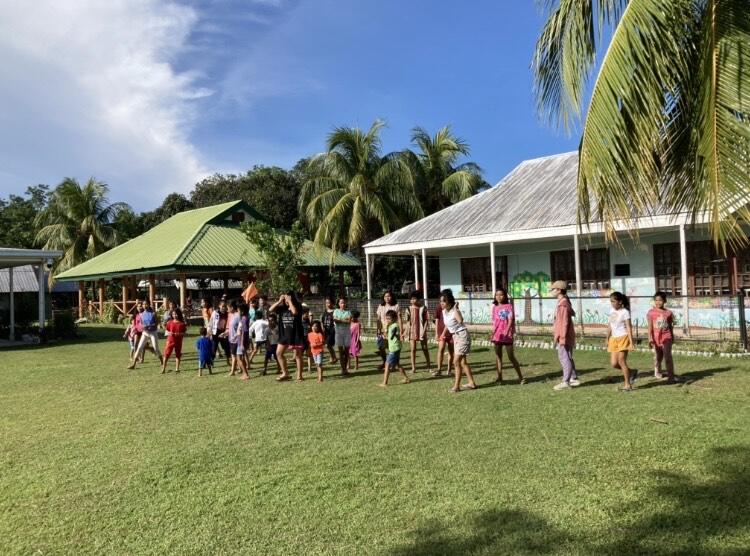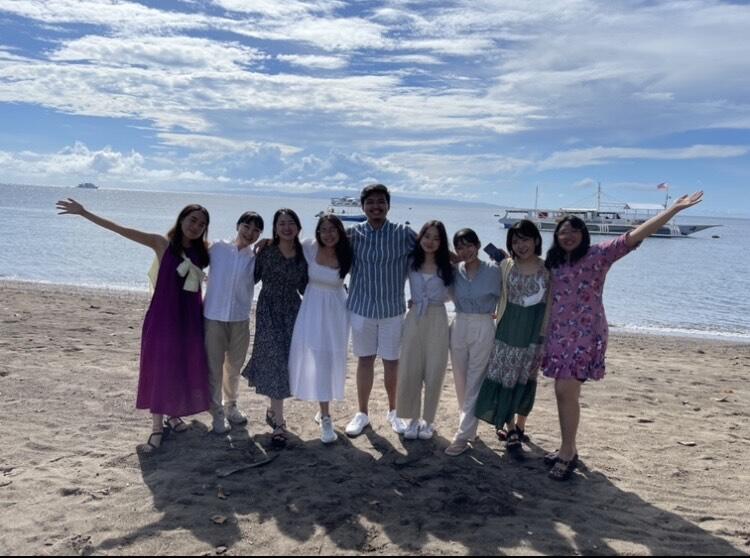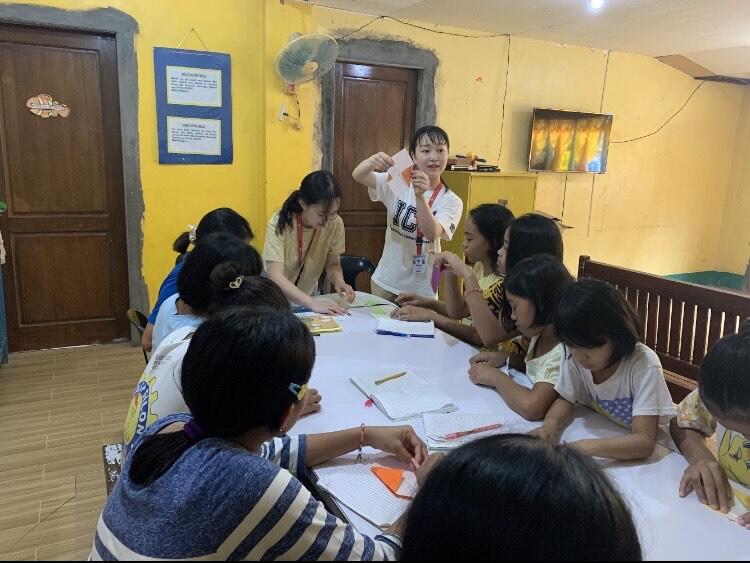 University of Cape Town, South Africa
By working in elementary and high schools, I was not only able to engage with local children but also learn about social and language issues in education that I could only experience in South Africa. In addition to education, I could also visit an organization that protects children who have been violated, trafficked, or sexually exploited, as well as slums, which was great. Furthermore, I was able to work with a professor who teaches Education for Sustainable Development (ESD) at UCT, so I was able to learn more about ESD. By participating in workshops on environmental issues, I felt that I was able to help the local people in some small way, such as by picking up plastic trash in the local sea. The smiles and time I spent playing with the local children, the one-month dormitory life with the other participants in this program, and picking up trash on the beach all left a deep impression on me.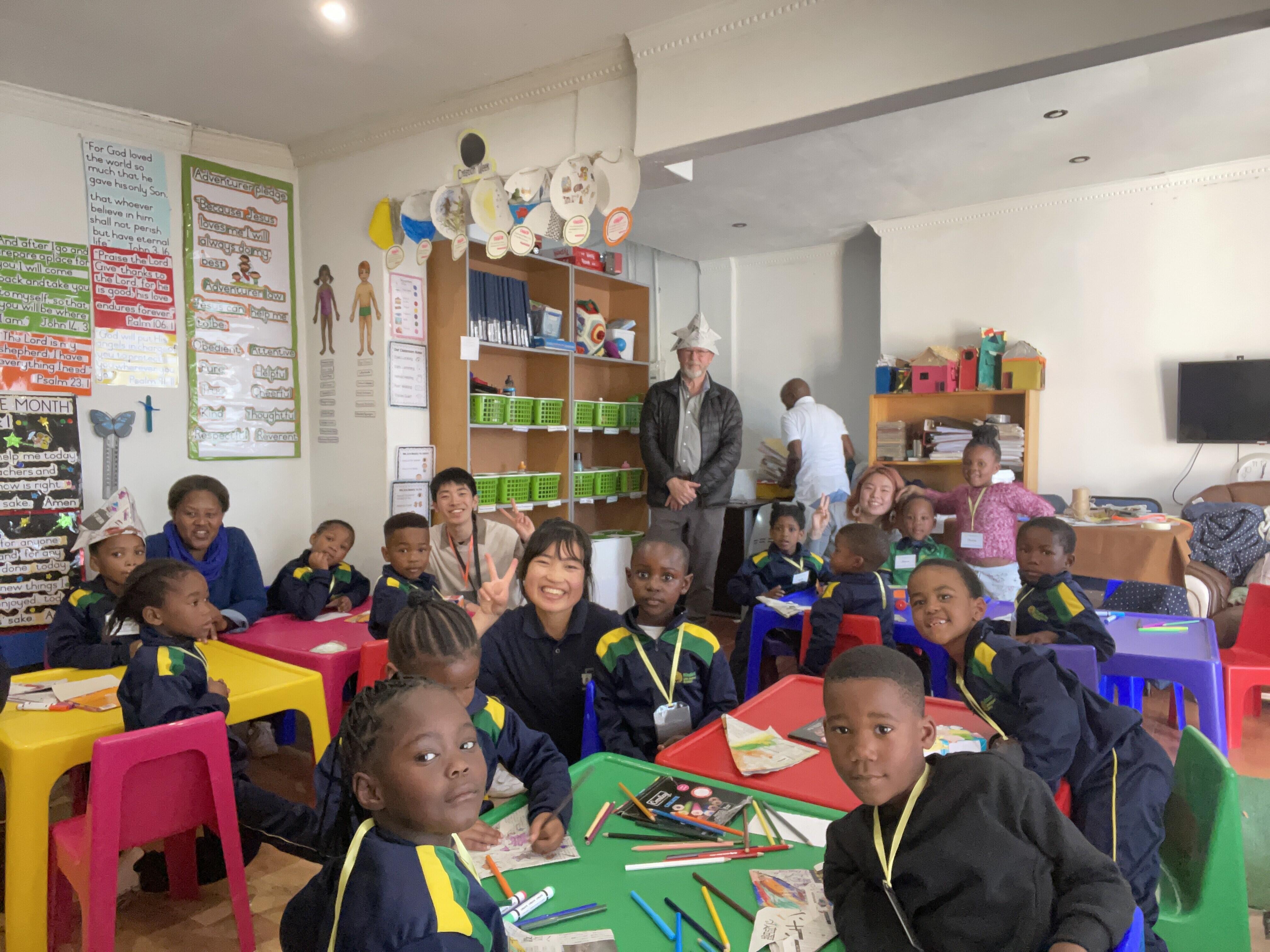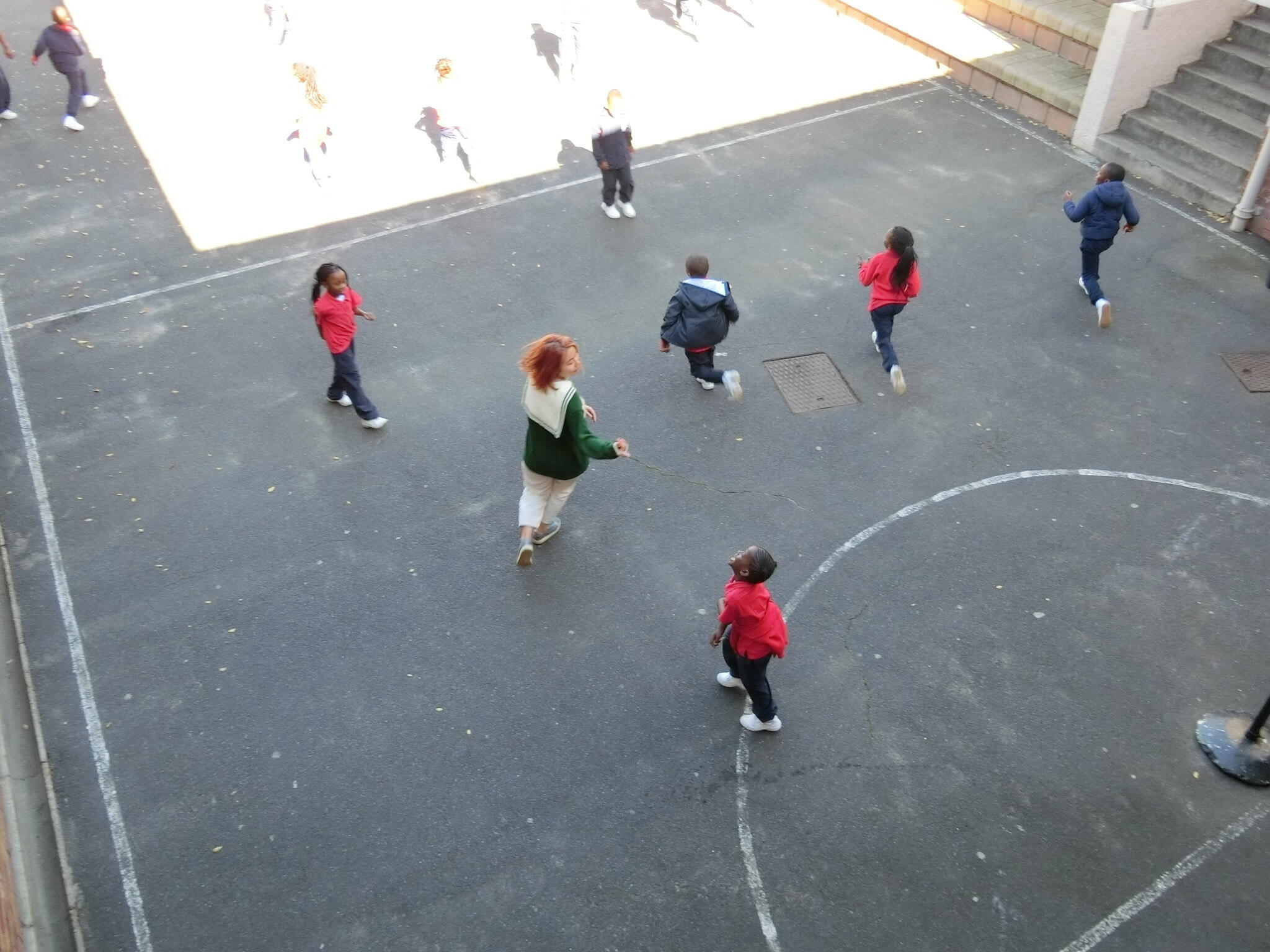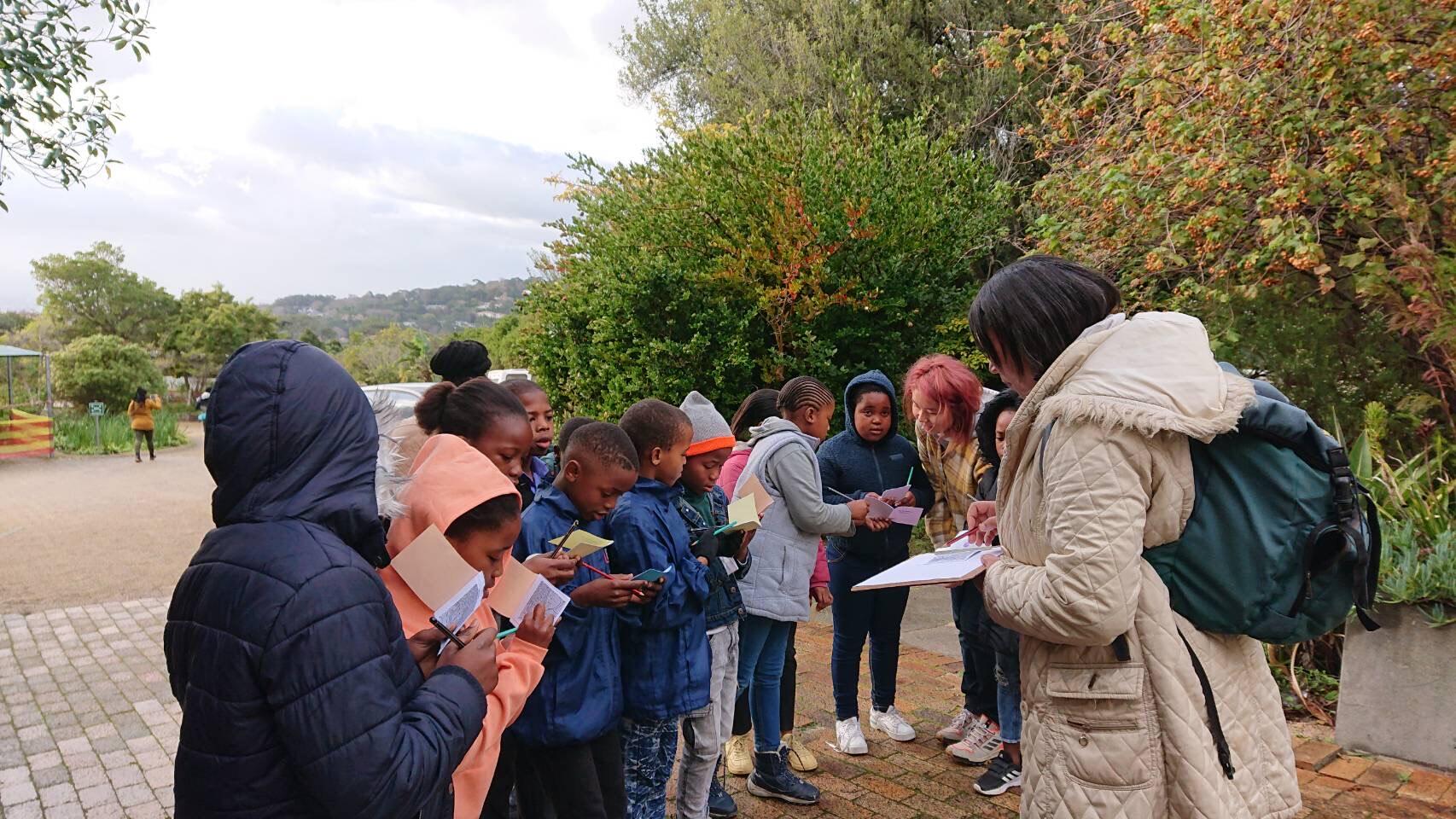 Ho Technical University, Ghana
The program was divided into three teams: the Sanitation team, which worked on a project to pick up trash on the beach; the School team, which taught trash separation and built a school garden and school farm; and the Homestay team, which worked on a project to improve vacant houses into places to live in order to make the Keta area a tourist destination. The Homestay team is a project to improve vacant houses into a place to live in order to make the Keta area a tourist attraction. It was a great experience for us to learn how to develop a community and how difficult it is to do so through practical experience by actually entering a community and living with them while conducting the program. We also had many opportunities to interact with local people, and were given the chance to talk with professors at the partner university and to make presentations at public institutions, so we were able to learn deeply throughout the entire program.
At the dance parties that were regularly held for us, I felt the strength of the people who overcame the colonial period and gained independence through their dance, which still bears strong traces of the slave era, and I was moved to see their attitude of continuing to respect culture and tradition.