Jan. 22, 2020
Co-listing of Practicum Course for four majors (Development/Asian/Environmental/Peace Studies) Available from 2020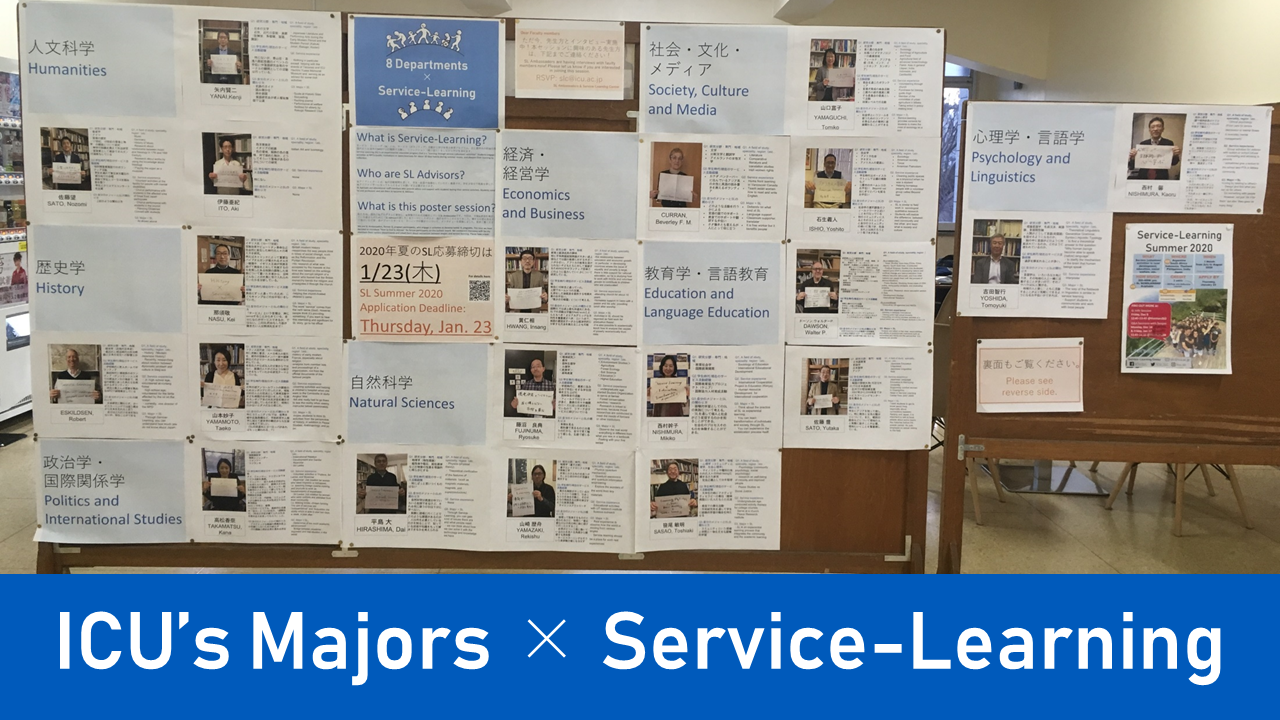 Co-listing of Service-Learning (SL) Practicum Course for four majors (Development Studies, Asian Studies, Environmental Studies, Peace Studies) is applicable from 2020, so 3 units of practicum course will be counted as the graduation requirements for these majors. This will strengthen the relations between SL and majors in ICU, and students could apply their learnings and research on campus to service activities.
For students, we recommend them to try to have a consultation with their major advisors in advance on what and where you are going to do, or ask related faculty to be their SL Advisors (*). To make a conncection between their major learnings and service-learning will be expected.
*SL Advisor...SL Advisors are educational staff members who provide advice and support with students during their service activities. Students need to visit professors and ask them to become SL Advisors.
"ICU's 8 Departments × Service-Learning" on Bulletin Board Now at Honkan
At Honkan 2nd-3rd floors, "How to find SL Advisor" poster session is now on the bulletin board. SL Ambassadors (*) conducted interviews with faculty members from various departments and asked them about connection between majors and service-learning. If you have a chance to visit ICU, please have a look.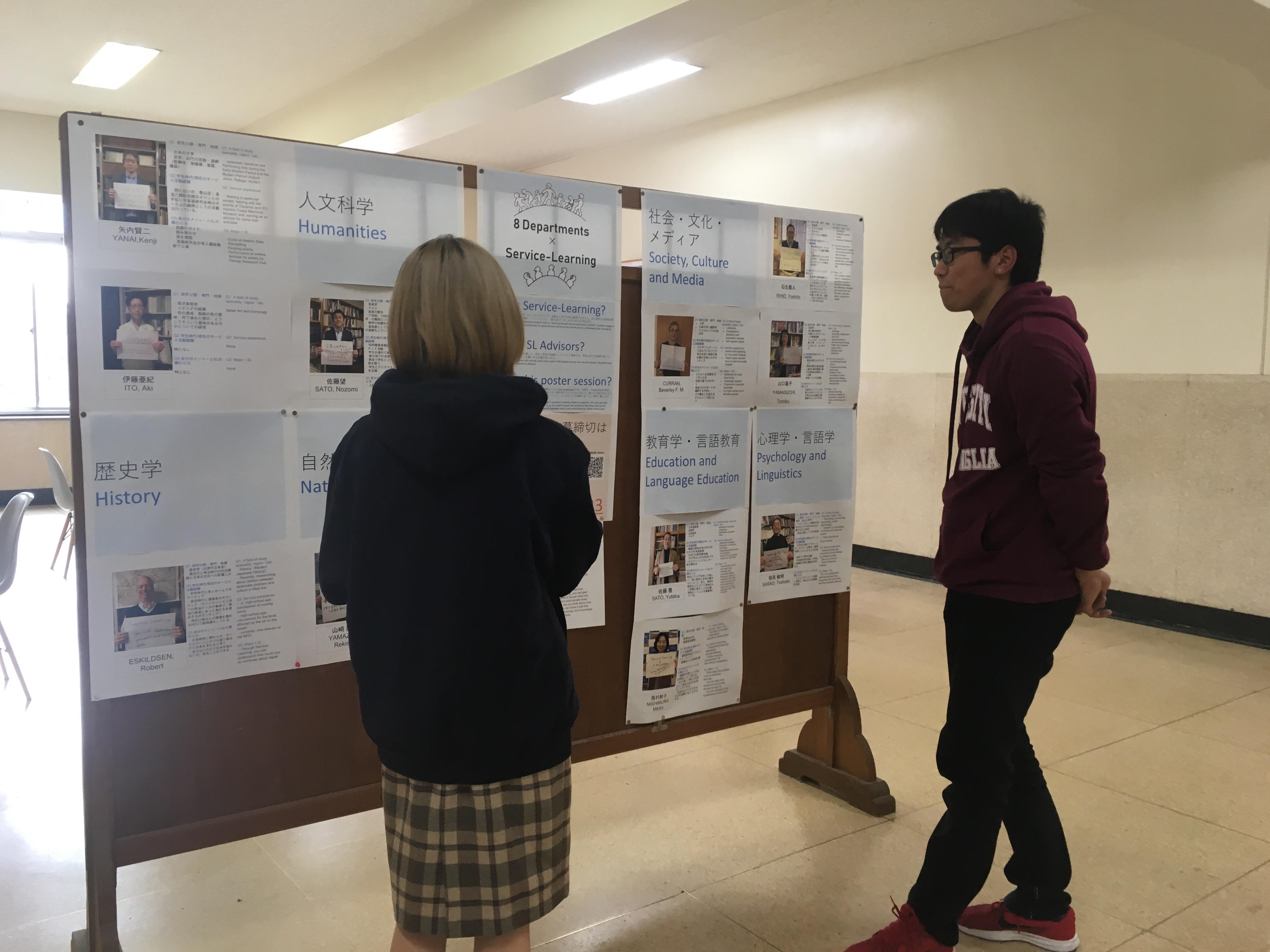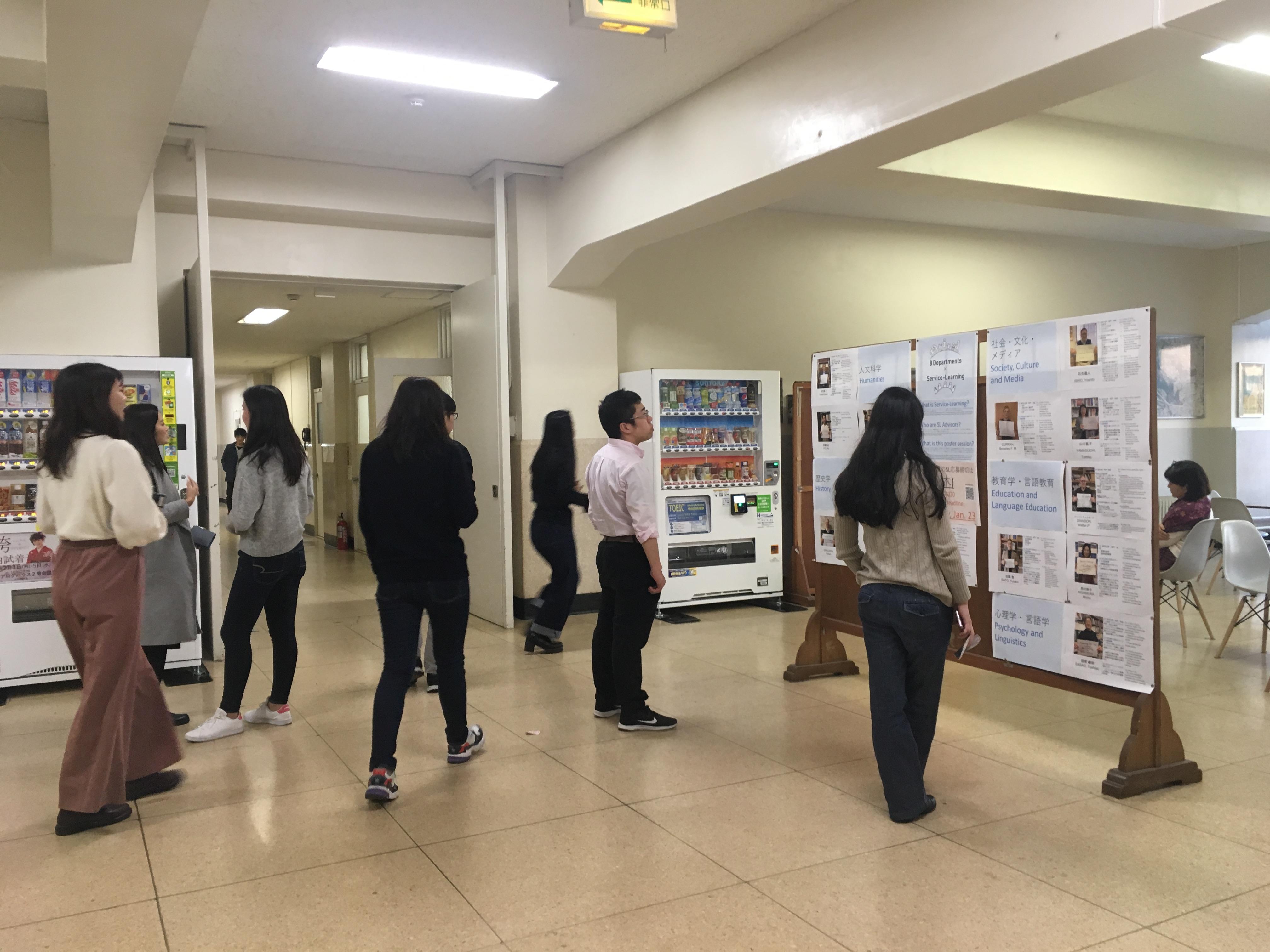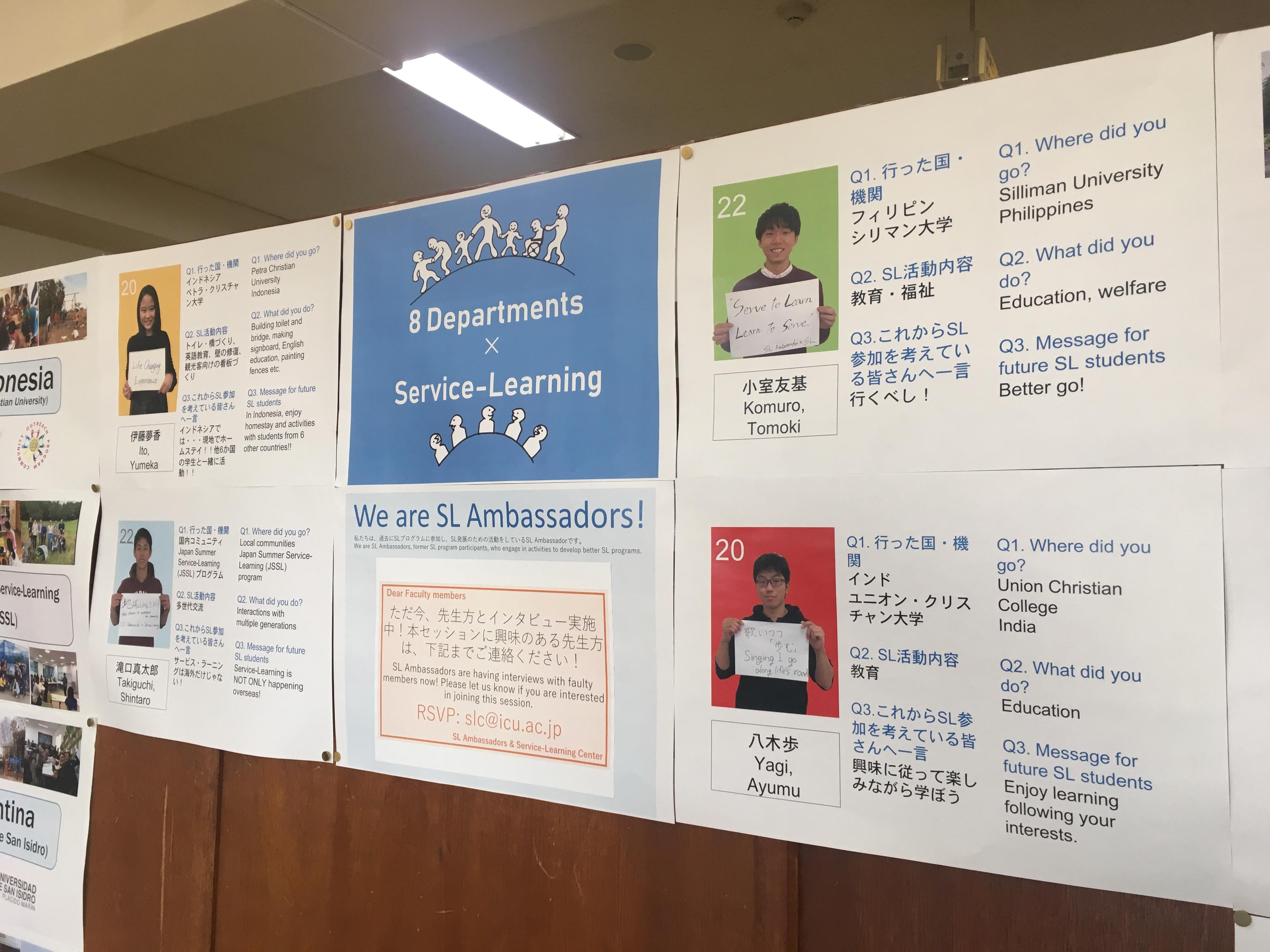 *SL Ambassadors...former SL program participants, who engage in activities to develop better SL programs. Together with SLC staff, we engage in various activities such as event planning, introducing testimonials, making promotional videos, building up coneections with communities for new service activity places etc.