IBS(ICU Brothers and Sisters)
IBS is the university's peer advising organization. The members are all sophomore, junior, and senior students that support students' learning from a student's point of view. IBS gives advice on class scheduling every semester, creating a four-year plan, exchange programs, the teacher certificate program, and other topics that are relevant for all ICU students.

IBS is active during:
【Course Registration Day】in the Othmer Library and ERB buildings
【The Semester】Monday through Friday from 1:00PM~3:00PM on the first floor of the Othmer Library (CTL Office Area)
※ If you would like to talk to IBS besides the office hours above, then please make a reservation
※ Even the littlest questions and matters are welcomed! Please feel free to drop by!
IBS also uses Facebook and Twitter to remind students of important academic events!
Facebook: ICU Brothers and Sisters
Twitter: @IBS_ICU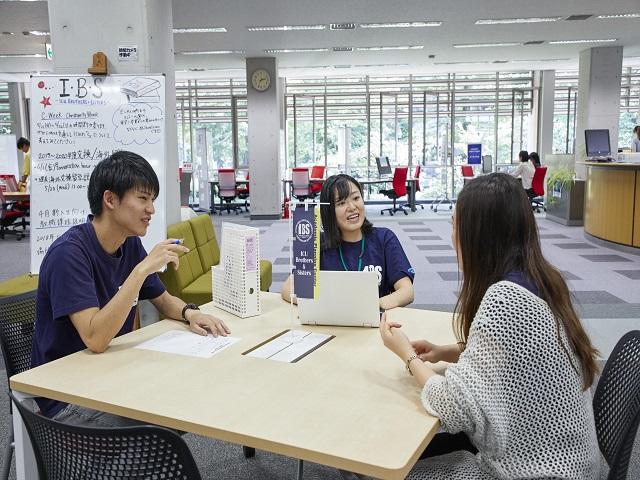 Related Contents