Academic Planning Support
The Academic Planning Support Office assists undergraduate students on various academic needs such as class scheduling and major decision. There are two types of advising interviews as follows.
Advising sessions with Academic Planning Support staff
Advising sessions with student peer-advisers, ICU Brothers & Sisters
Meetings with APS/IBS are available online and face-to-face. (Click here to make a reservation.)
[APS offices and IBS activity sites]
Othmer Library 1F
Office Hours: Monday – Friday 9:00-12:00 13:00 – 16:00
Telephone: 0422-33-3075
The Advising System at ICU
ICU provides a vast support system for each student. From your Academic Advisor, Major Advisor, Academic Support Offices, and your Peer Advisor, student have different support channels to assist every student to become an intentional learner.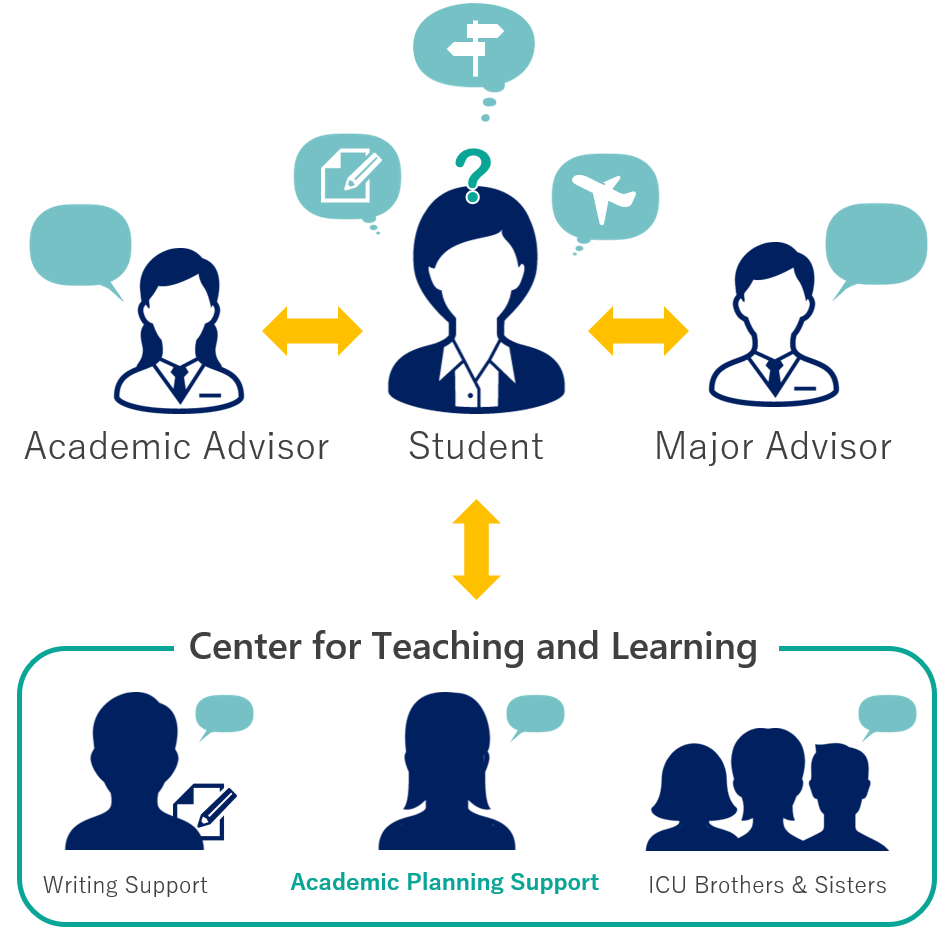 Advising does not always provide an answer. By taking full advantages of the support resources, the student will always be provided with the information he or she needs to make his or her own decision.
Related Contents