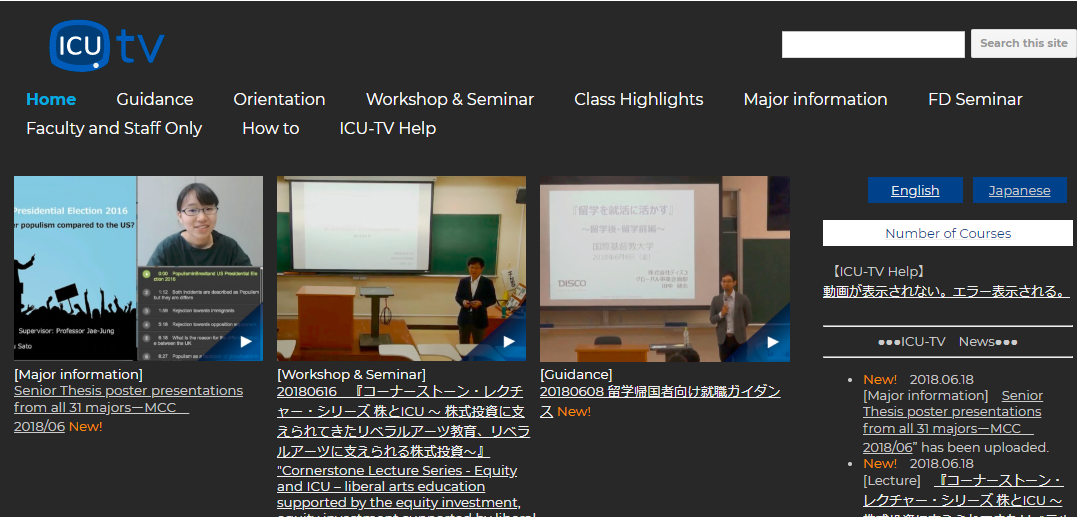 Welcome to ICU-TV!
Faculty & staff members and students at ICU can watch various videos (Seminar, Workshop, Guidance, Orientation etc) on ICU-TV. We hope more people will make use of ICU-TV in different ways.(Log in with your ICU Net ID Account.) Contents of regular courses are available at ICU OpenCourseWare.
How to apply
Applicant
Faculty and Staff
Contents
Guidance, Orientation, Workshop&Seminar, Lectures etc
How to Apply



Videos for all students, faculty & staff members can now be posted in each department. For more information, please see

how to post videos on ICU-TV!
Related Contents