◆ Important Notice ◆
The Writing Support Desk for the winter term will start on December 7th, 2021. To prevent the spread of COVID-19, throughout the winter term, Writing Support Desk sessions will be conducted online via Zoom. Please see the Winter Term 2021 WSD Updates page (which can be accessed by clicking the following link) for more details.

What does Writing Support Desk do?
At the Writing Support Desk (WSD), peer students serve as tutors, supporting graduate and undergraduates with their writing work.
Students who come to the WSD are asked to talk and explain about their papers. In this process, students recognize problematic points in their papers. Therefore, by explaining the paper to someone, students are encouraged to "identify" and "resolve" these issues on their own. Students are welcome to talk about their papers at any stage of the writing process. Even if the students have not written any single word in their paper, the WSD tutors will serve as a venue for dialogue and discussions on matters related to the writing process. This may include brainstorming process to help students understand and identify a potential topic to work on. We help with both Japanese and English paper. Both languages are available in the session, too.(Frequent asked questions)
・Writing Support Desk (WSD) and Proofreading.pdf
~ Announcement from the office ~
Undergraduate students have joined the WSD as writing support tutors! Rest assured that they have well developed tutoring skills and can provide effective writing tutorials in English because they have successfully completed ELG301: The Foundations of Tutoring Academic Writing in spring. If you want to meet them, you can find their names in the reservation system by looking for tutors' names with the words "Undergraduate Tutor." Please note that they will only support undergraduate students with their ELA writing assignments.
The document types we can support
Class report
ELA, GE, MAJOR...any kind of class is fine.
Thesis
Thesis, Master's thesis, Doctoral dessertation
Other academic papers
As far as we can support in case the document you'd like us to help is the academic paper.
・WSD help with both Japanese and English paper. Both languages are available in the session, too.
・We do not help the papers for job hunting. Please ask advice of Placement group
How to reserve the tutorial session?
Please click the button to reserve a tutorial session. Each session is 40 minutes. Only up to 2 reservations can be made at one time.

・Please read the manual before you start using online reservation system.
・Reservation must be made by 18:00 before the day (except Saturdays, Sundays and public holidays) of reserved session.
・Each session is 40 minutes in duration. You can reserve up to a total of two Writing Support Desk sessions and Proofreading (Academic English Support) at a time.
・If you are more than ten minutes late, your appointment time may be given to another student.
・If, for unavoidable reasons, you wish to cancel your appointment, please email the Center for Teaching and Learning (Writing Support) at wsd@icu.ac.jp.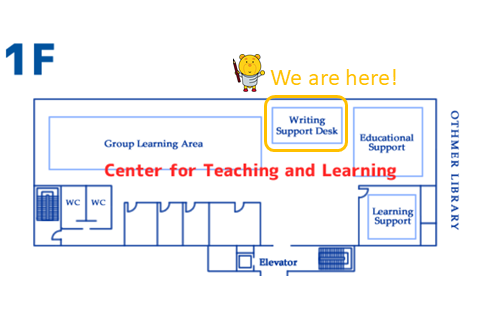 Tutorial Session Schedule
Please check the Winter 2021 Hours.
Classes
Reserved Tutorials (40 min.)
Walk-In Tutorials
1st Period
8:50-10:00
9:00-9:40
-
2nd Period
10:10-11:20
10:20-11:00
-
3rd Period
11:30-12:40
11:40-12:20
-
lunchtime
12:40-13:40
12:50-13:30

*Internal only
In the Walk-In session, you can drop in anytime to discuss or receive advice on your writing without reservation.

4th Period
13:50-15:00
14:00-14:40

5th Period

15:10-16:20
15:20-16:00
6th Period
16:30-17:40
16:40-17:20
-
Useful Links
・Guide and link collection about the senior thesis (ICU Library Website)
Tutor Applications
We're not recruiting new tutors at the moment.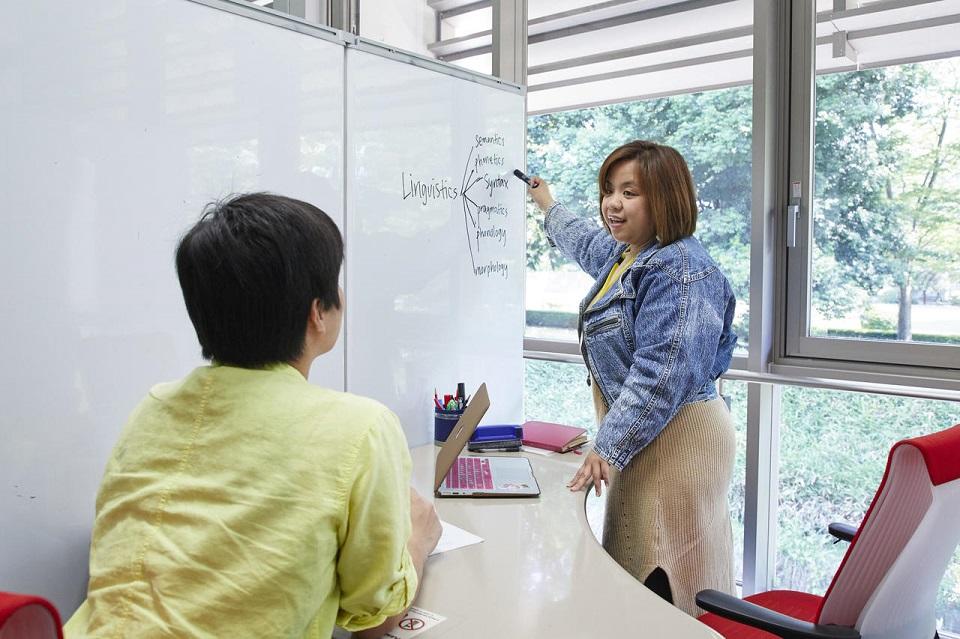 Center for Teaching and Learning (Writing Support)
Othmer Library 1F
Email: wsd@icu.ac.jp
Related Contents