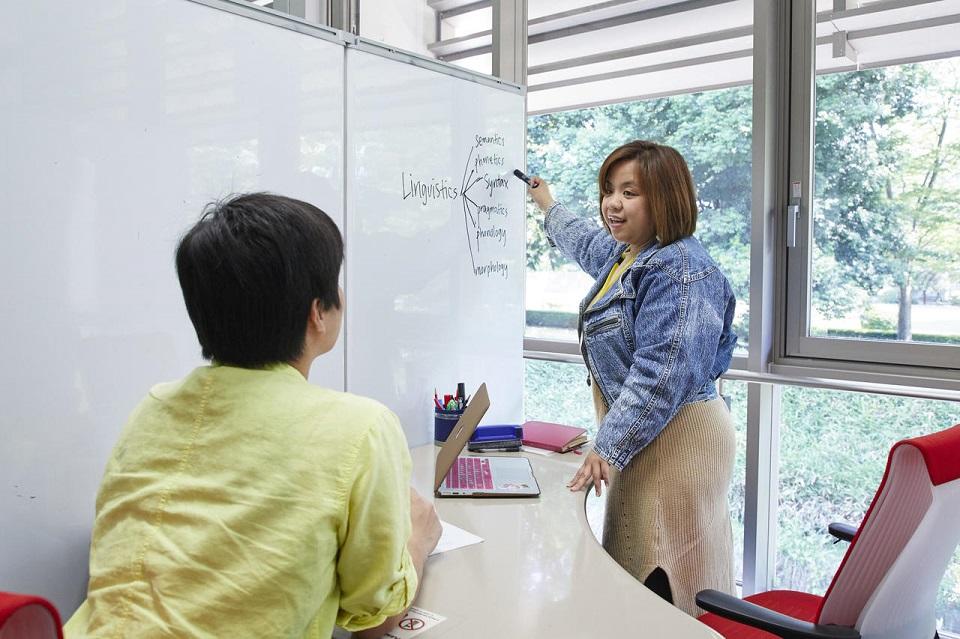 What does Writing Support Desk do?
At the Writing Support Desk (WSD), ICU graduate students serve as tutors, supporting graduate and undergraduates with their writing work. It is located in Center for Teaching and Learning (First floor, Othmer Library.)
The document types we can support
Class report
ELA, GE, MAJOR...any kind of class is fine.
Thesis
Thesis, Master's thesis, Doctoral dessertation
Other academic papers
As far as we can support in case the document you'd like us to help is the academic paper.
WSD help with both Japanese and English paper. Both languages are available in the session, too.
We do not help the papers for job hunting. Please ask advice of Placement group
How to reserve the tutorial session?
Please click the button to reserve a tutorial session. Each session is 40 minutes. Only up to 2 reservations can be made at one time.

・Please read the manual before you start using online reservation system.
・Reservation must be made by 18:00 before the day (except Saturdays, Sundays and public holidays) of reserved session.
・If you wish to cancel your appointment, please contact WSD at wsd@icu.ac.jp. (Please do not cancel your appointment unless there is an unavoidable circumstances.)
・If you are more than ten minutes late, your appointment time may be given to another student.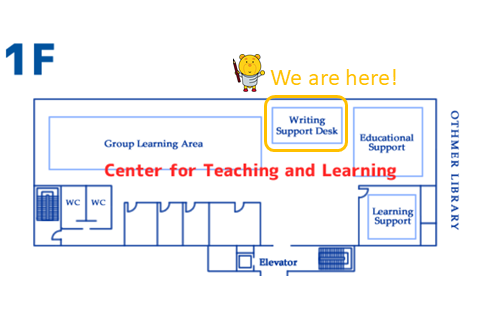 Tutorial Session Schedule
Classes
Reserved Tutorials (40 min.)
Walk-In Tutorials
1st Period
8:50-10:00
9:00-9:40
-
2nd Period
10:10-11:20
10:20-11:00
-
3rd Period
11:30-12:40
11:40-12:20
-
Lunch
12:40-13:40
12:50-13:30

※ You can drop in at the WSD desk without reservation during this time period.

4th Period
13:50-15:00
14:00-14:40
5th Period
15:10-16:20
15:20-16:00
6th Period
16:30-17:40
16:40-17:20
-
Tutor Applications
Writing Support Desk are not recruiting at the moment.
ICU Writing Support Desk
Othmer Library 1F
TEL: 0422-33-3516 Email: wsd@icu.ac.jp

Related Contents