Announcement
The Writing Support Desk will reopen on September 5th, 2022.

WSD Schedule for Spring Term 2022
For the spring term, reserved sessions will be conducted online via Zoom, and walk-In sessions will be conducted both online and face-to-face.


April 11 (Mon) - Reserved Sessions start
April 18 (Mon) - Walk-In Sessions start
May 3 (Tue) & May 4 (Wed) - Office Closed
June 24 (Fri) - Reserved and Walk-In Sessions end
What is Writing Support Desk (WSD)?
At the Writing Support Desk, all ICU undergraduate and graduate students can discuss anything related to your assignments or papers. Tutors can help you at all stages of your writing process. You do not have to have anything written down to use this service. Through the process of trying to explain what you have written to your tutor and trying to answer the questions that he/she poses to you, you will be able to organize your thoughts and discover ways to improve your writing.

Below are some of the things that can be covered in a WSD session:
Deciding on a topic, brainstorming, identifying research questions, developing and organizing your ideas and thoughts, structuring your paper, thinking of ways to improve your paper, searching the literature and using databases, citing sources, etc.


Am I eligible to use this service?
All ICU undergraduate and graduate students may use this service.
Document Type
We support any field of academic papers at any stage of the writing process.


Course Assignments, essays and papers for any kind of class
Thesis (Senior thesis, Master's thesis and Doctoral dessertation)
Other academic papers

*WSD tutors do not proofread or edit your work.
*Please ask advice of Placement group for job application letters.
Language
Sessions are available in both English and Japanese.
Both work written in English and work written in Japanese can be discussed.
Session Type
Reserved Session (Each session is 40 minutes in duration. You can reserve up to a total of two sessions at a time.)
Walk-In Session

*Internal only

(Walk-ins are available at a first-come, first-served basis. No appointment is necessary.)
How can I book an appointment?
Please read this document

*Internal only

before booking an appointment. It contains information on how to book an appointment and what happens after you reserve a session.
Please use the online reservation system below to reserve a session.
If, for unavoidable reasons, you wish to cancel your appointment, please email the Center for Teaching and Learning (Writing Support).

Tutorial Session Schedule
Classes
Reserved Tutorials (40 min.)
Walk-In Tutorials

(No Appointment Necessary )

1st Period
8:50-10:00
9:00-9:40
-
2nd Period
10:10-11:20
10:20-11:00
-
3rd Period
11:30-12:40
11:40-12:20
-
lunchtime
12:40-13:40
12:50-13:30

12:40-1:50 PM

Walk-Ins will start on April 18, 2022.

4th Period
13:50-15:00
14:00-14:40

5th Period

15:10-16:20
15:20-16:00
6th Period
16:30-17:40
16:40-17:20
-
Location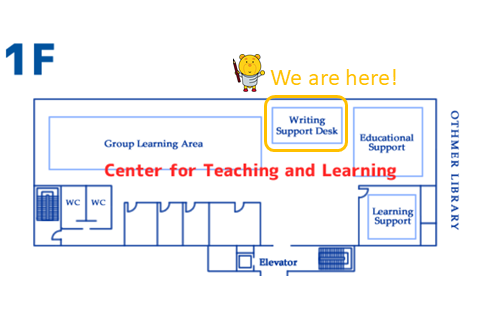 Useful Links
Tutor Applications
Application Period: We're not currently recruiting new tutors.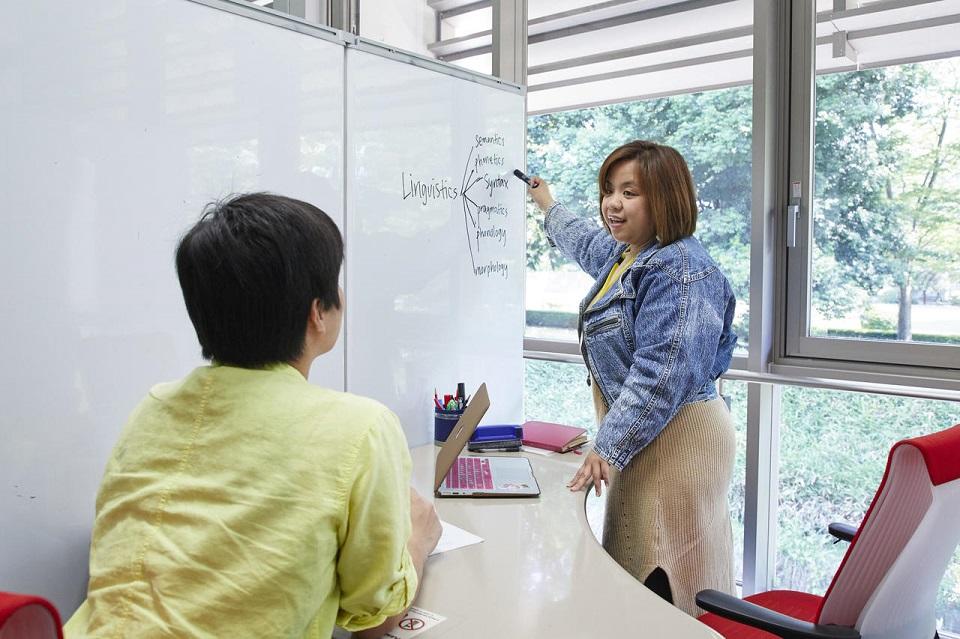 Center for Teaching and Learning (Writing Support)
Othmer Library 1F
Email: wsd@icu.ac.jp
Related Contents