Apr. 17, 2019
ICU Campus Tour for New Faculty Members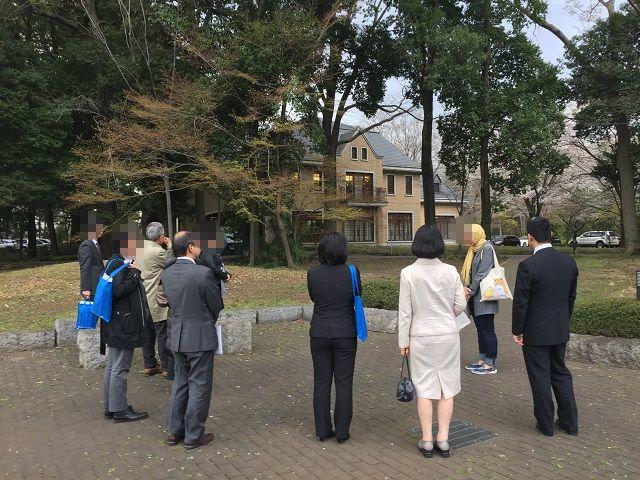 On 2 April (Tue), from 1600-1700, The ICU Campus Tour for New Faculty Members was held under cherry blossoms in full bloom. Tour guidance in English was provided by an ICU graduate students, who introduced new faculty members to the main buildings on campus. At each site, the guide gave an explanation of its function and shared interesting episodes told from a student's perspective. We hope the new faculty members could familiarize themselves with the location of the campus buildings, and get a sense of the size and atomosphere of the campus.
At the Main Library, a librarian showed new faculty around and gave a demonstration how to borrow/return/reserve books and apply for a reserved book, and explaining the library system. There was a lot of interest in the library shown by the new faculty members, especially in the reserve book system, which made us all feel thier passion for the coming academic term.
We truly welcome all new faculty members and we are looking forward to working with them!